Roundtrip Borneo, June 2004
Selingan Island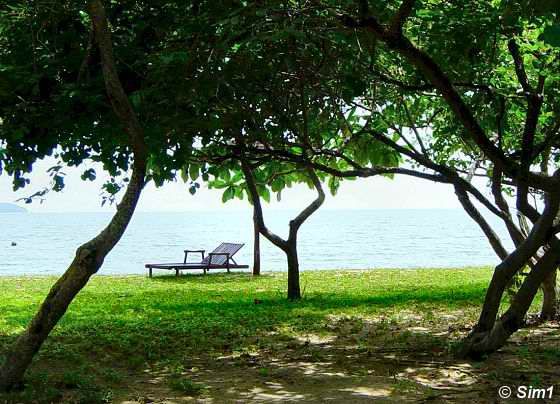 A relaxing start of the day at Libaran Island
Good morning everyone! I am still on Libaran Island, but heading for Selingan later in the day. We made a quiet start to the day, breakfast at 7:30.... well, not that we needed to have breakfast this early, but we just felt like it. Hahaha, after all those days of getting up early, 7:30 felt like sleeping in anyway ;-))
The start of the morning was a quick dip in the sea, a lazy breakfast and after that a walk in the village. I enjoyed that walk! It was so nice to see the culture differences and the way people live here on this little island. I took a few pictures of it and I put those on my Libaran page if you are interested.
The rest of the morning was just being lazy.... mmmm, imagine yourself being lazy in that chair (see picture) doing nothing beside listen to the waves wash up on the shore and feel the warm sunshine on your face. Fantastic isn't it! And while doing that I was dreaming about the turtles we were going to see on Selingan island :-) Yes, and that's what this page is going to be about... turtles!
Going to Selingan Island


Selingan Island
The lazy morning has come to an end. It's just after lunchtime and we are ready to leave Libaran Island to reach our new destination and adventure: Selingan Island! A quick boat ride of 20 minutes brought us to this tiny island in the Sulu Sea.
Excited and curious we were on our way. Today, and especially this evening, it will be turtle time! If all goes well I will see a big sea turtle laying eggs on the beach. Not sure what to expect, but hopefully for what to see, we were on our way.....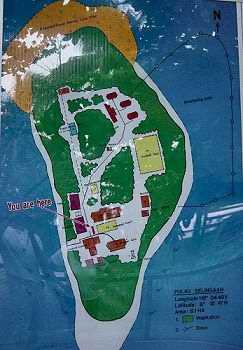 Selingan Island Map
Selingan Island is part of the Turtle Island Park. It is only a tiny island, most of the island is taken up with the buildings for the staff, and some accommodations for the guests. And as you maybe can see on the map, there is not room for much else on this tiny island. It's main feature? The nice sandy beach that surrounds the island; the territory of the turtles at night :-)
Where is Turtle Island Park?


Map of Sabah
Turtle Island Park is in the eastern part of Sabah (Borneo, Malaysia) in the Sulu Sea. It is only 40 minutes by boat from Sandakan, the main city on the east coast of Sabah. Selingan Island is part of the Turtle Island Park, a Marine Park consisting of a series of three islands: Selingan, Bakungan Kecil and Gulisan.
Checking in.... and going off again....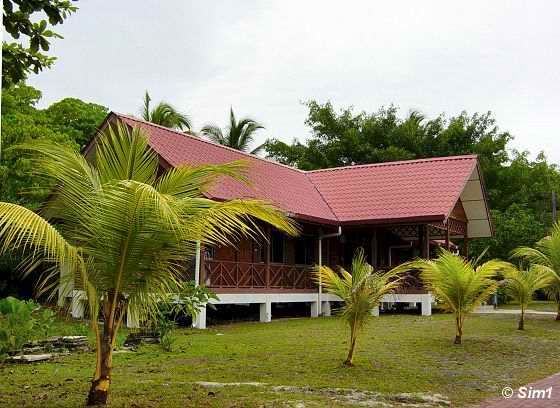 Accommodations on Selingan Island
We have arrived at Selingan. A quick check in at our accommodation; no time to waste. The room is very simple, but good enough. Hahaha, no time to look around anyway, we are off again in a few minutes. A bit rushed we changed into our bathing clothes. All we need it is towels, and some energy.. We are not to stay on Selingan Island for long, we are going on a short snorkelling trip this afternoon. Hurry. hurry. the boat is waiting! :-)
Going to another 'Turtle Island'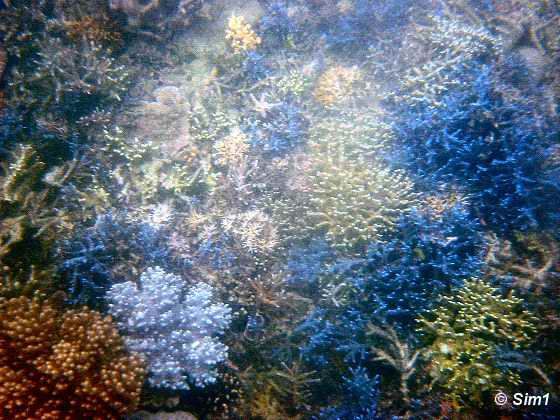 Beautiful under water world
We made another quick 'race' over the waters of the Sulu Sea as the boat brought us to another of the tiny Turtle Islands. Arriving at this tiny island we are confronted with the proximity of The Philippines. There is tight security on the island and the army keeps an eye out on whatever goes on on the waters and on the island.
The territorial waters of The Philippines are only a few kilometres away, and I guess for our own safety it is good that they are here. But it didn't make me feel that 'comfortable' :-)) So this is not the best place to be to lay on the beach with all those 'watching' eyes. But that is not why we are here; no time for the beach; it is snorkelling time!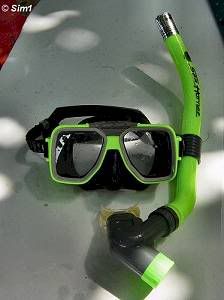 Snorkel gear
Before we started snorkelling we made a little tour with a glass-bottom boat. So even the ones that couldn't go snorkelling could take a look at the amazing colours and life of the sea bottom.
If you want, you can rent snorkel gear on the island. I rented mine on Libaran Island and it didn't cost too much. I think it was about 10 Malaysian Ringgets. You can't rent any special gear though for when you wear glasses. So in that case make sure you bring your own, if you have of course.
The beautiful under water world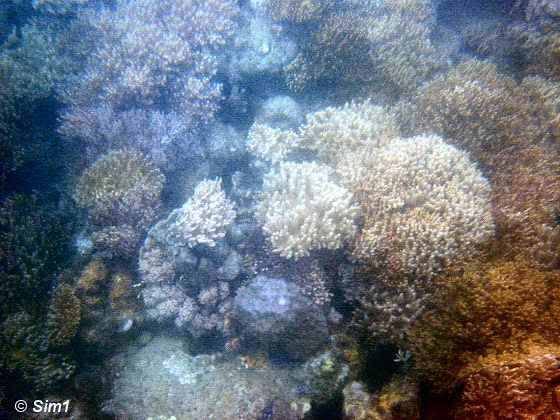 The beautiful under water world
Believe it or not, this was my first time going snorkelling. Hahaha, and I can confess that I am definitely NOT the snorkelling queen, LOL :-)) The first dip under water meant the first gulp of salt water as well, hahaha, not a good start. But slowly I started to enjoy it more and more. Looking down on the sea bottom was amazing! :-))
The current was quite strong which made staying close to the boat very difficult. As I am not the 'best' of swimmers, hahaha, and certainly not the 'best' of snorkellers this was quite worrying. So for a while I just hang on to the boat and looked down, admiring the coral and the many wonderful fish swimming around. This was my first time really looking at the 'Under Water World' and I was amazed by it. So beautiful!After a while we went back to the beach and did some snorkelling from there. Hahaha, I didn't improve my skills, the water was just as salt here, but at least the current was not as strong :-))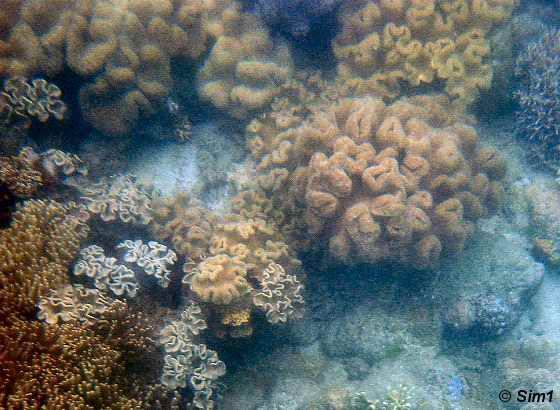 The beautiful under water world
Lazy on the beach? Or....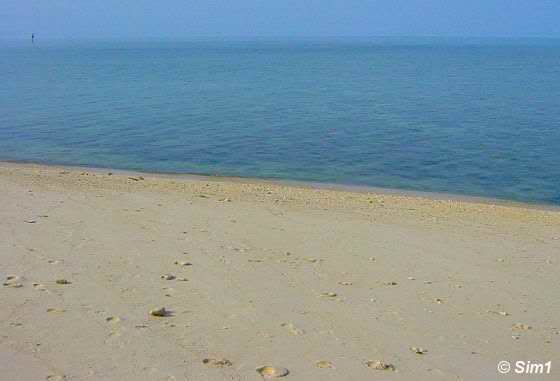 Lazy on the beach? Or....
Back on Selingan Island! So what to do now? No turtles yet! They will show up after dark. Okay, lets go the beach! The beach isn't a huge area but it looks nice. Blue sea, nice sandy beach, yep this looks good! But it wasn't as good at all as it seemed to be!
After only 10 seconds in the sand I jumped up again! Eeeeeeks! Sand flies... and lots, biting me all over! That's no fun! Oh well, no big loss, hahaha, I am not such a beach person anyway ;-))
So instead of being lazy on the beach we decided to relax outside our room where we found a nice bench in the sun. Good conversation, nice drinks and great company.... this was not a bad thing at all :-)