The West Coast of Sweden
Käringön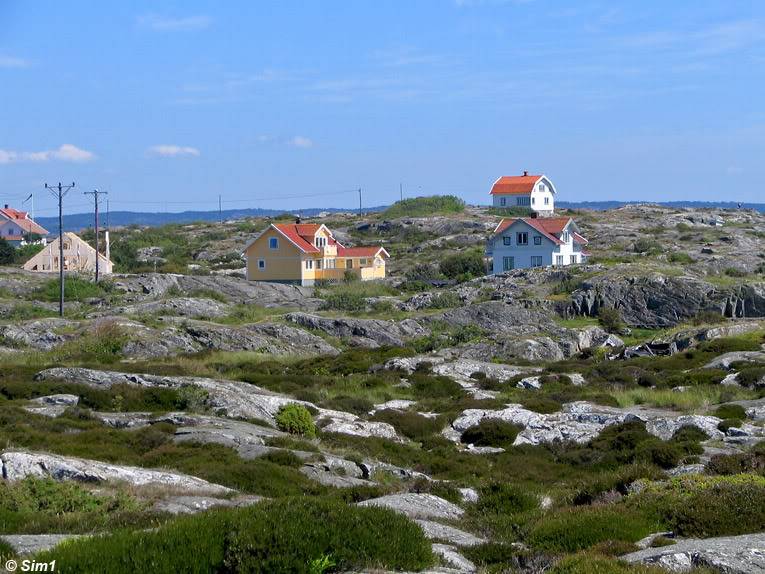 Käringön
This page is about a tiny little island and village on the West-Coast of Sweden. This island is not about things that you 'must-see', it is more a sort of 'must-be'. An island that is not about any highlights or must do's. It all boils down to the feeling you have when walking around on the island while enjoying some good food, the beautiful views and above all feeling relaxed. On this page you'll find a few tips, a bit of the islands history, and of course some personal impressions and images. I hope you will enjoy reading it and maybe even be convinced to take a detour and go here! I promise you won't regret it!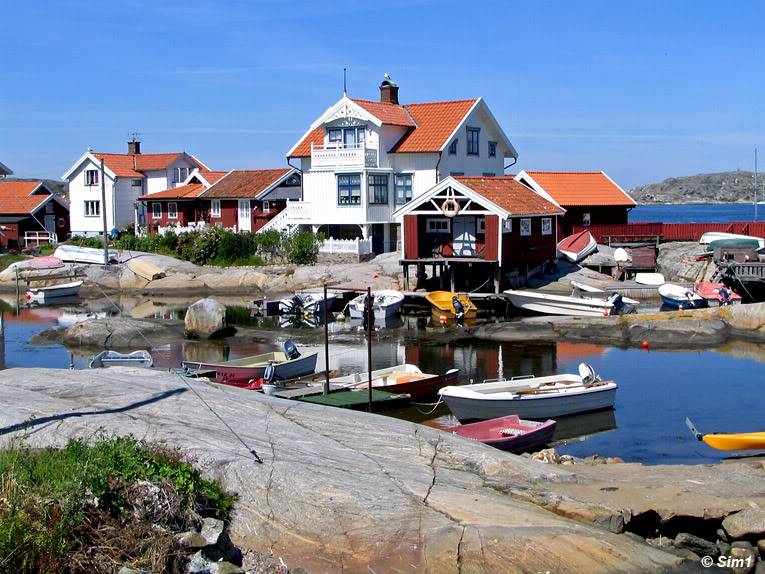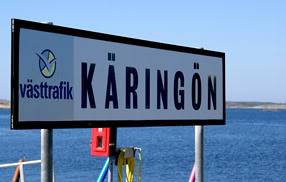 Käringön is one of those little islands that you just have to see to believe that it exists. It's a tiny little island with a history that dates back to the 16th century, when the first fishermen came to the island.
The island had its heydays between 18th and 19th century, a time when herring was in high demand. The fishman salted and dried the fish on the island, but all of that is now a thing of the past. The feeling is still there though, with colourful houses clinging closely together on the grey rocks, overlooking the clear blue sea.
The only way to reach the island is by boat, which is not a bad thing, because the ferry trip is wonderful and that alone would make a trip to Käringön worth while to do! The ferry goes a few times a day back and forth to the mainland.
Don't forget to enjoy lunch at the restaurant Peterson's Krog! This is an absolute must when on this island, because of its ambiance and delicious food.
The village of Käringön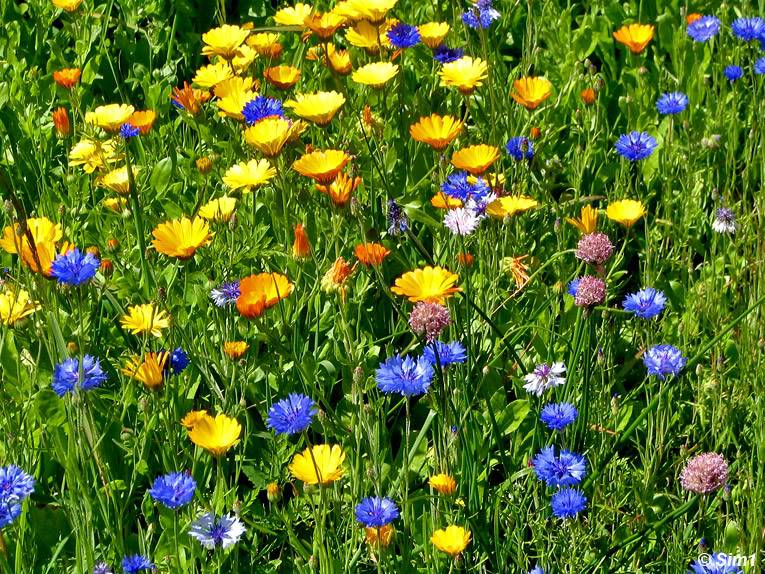 The village of Käringön is small. About 130 people live here all year round and an interesting fact is that 180 of the islands 200 houses were build before 1920. It is a charming place to walk through, which of course has to be done in a leisurely pace, as everything seems to slow down as soon as you set foot on this little island.
It's wonderful to walk through the small winding streets and admire the little houses. And it is almost impossible not to dream away and just imagine owning one of these places and living on this isolated place for a few days in the summer.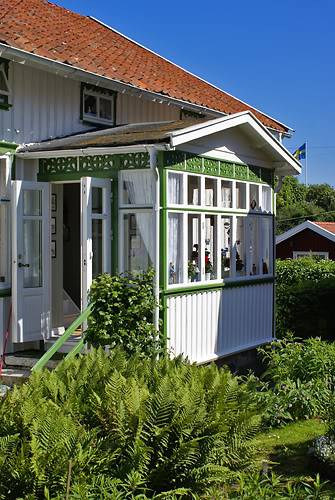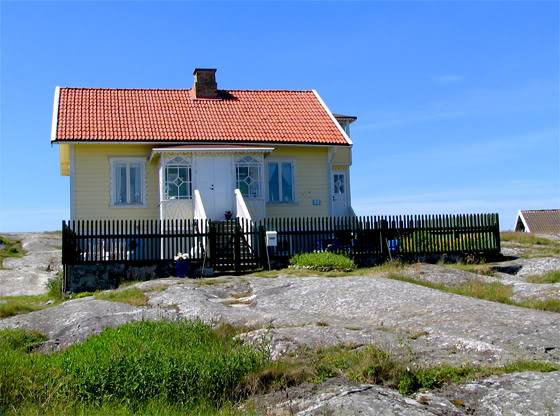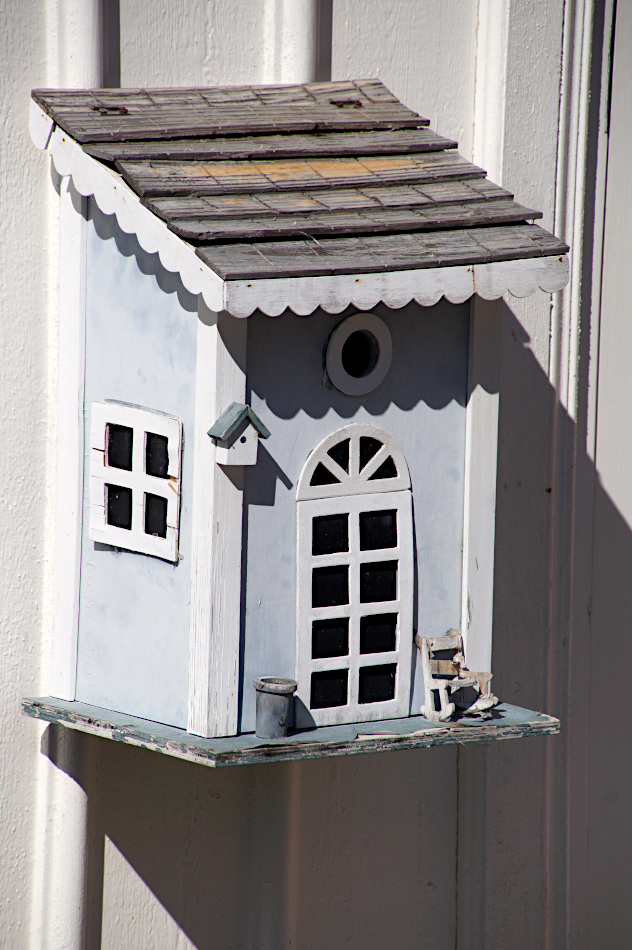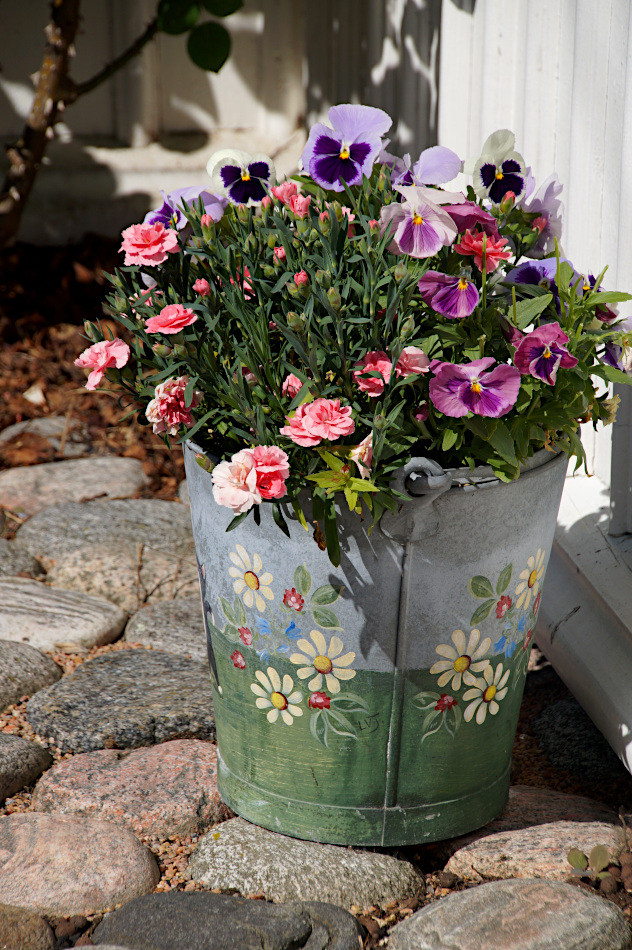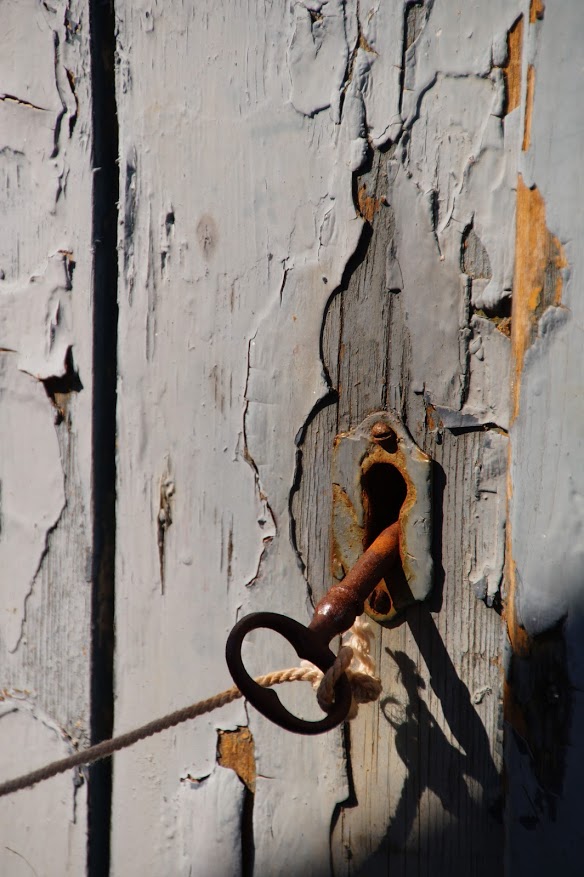 The busy little harbour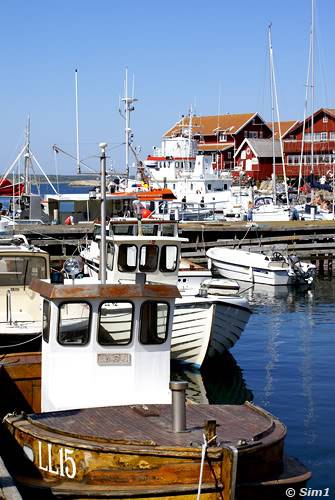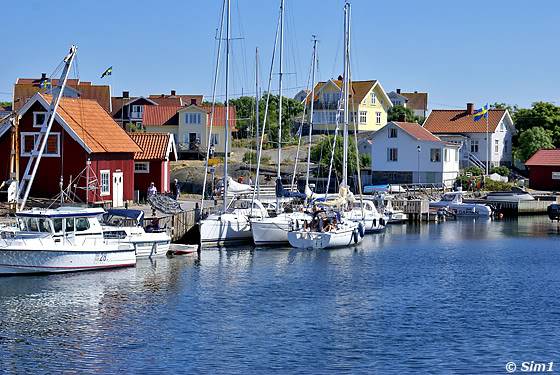 The village is concentrated around the harbour on the northern side of the island, which is by far the busiest part of the island. Although 'busy' is probably not the correct word for it, 'cosy' is maybe more a word that I would use.
This is where the ferry arrives, where the little fish store is located and you can even find a small supermarket on the water's edge. On the other side of the harbour you'll find a few restaurants (of which my favourite of Peterson's Krog), some handicraft and souvenir shops, the hotel and also the youth hostel. So in short: all you'll need for your stay on the island is concentrated around the harbour. Not surprising that this is where everyone ends up at some point.
What's in a name?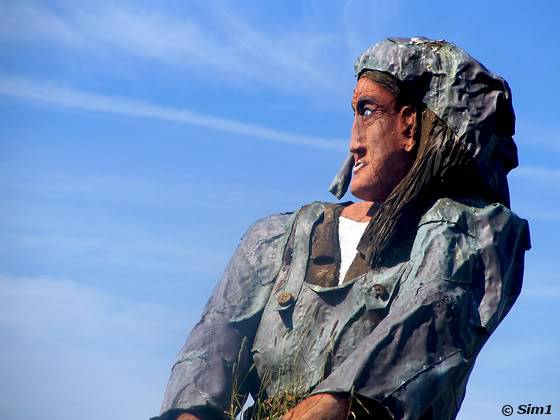 I love this little island, but there is one thing that for me doesn't win the beauty prize: the statue called "Käringen" at the harbour. The statue is huge, you really can't avoid it, and well, I am not sure if that is such a positive thing. But on the other hand, it is funny in a way.....
The name "Käringen" for the statue clearly has been taken from the name of the island Käringön. "Ön" means "the island", so this is "Käring" island. And this word "käring" would mean either "loved one" or if spelled as "kärring" it would mean something like "old woman". So one would immediately think that the name of the island has to do with one or the other. But this is actually far from the truth.
The name "Käringön" is most likely borrowed from the Gaelic word "cairn". A cairn is an artificial pile of stones, often in a conical form. In Scandinavia the use of so called "sea cairns" were common for the purpose of navigation (In Swedish called kümmel). These sea cairns were usually painted white to increase visibility from the sea. And that the island of Käringön would need such a navigation marker isn't as surprising as the waters around the island are quite tricky to navigate during stormy weather.
So maybe they should change the giant lady statue at the harbour for a huge pile of white painted stones some day :-)
Peterson's Krog!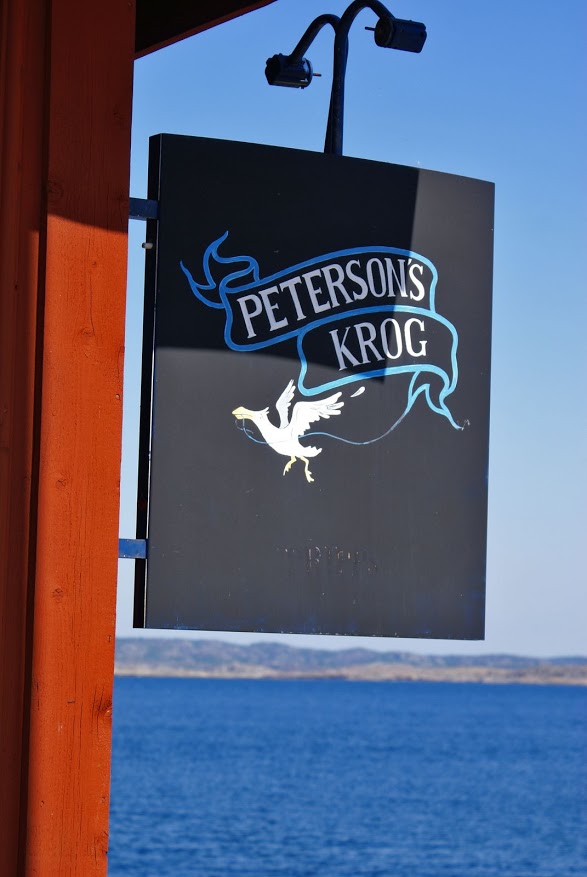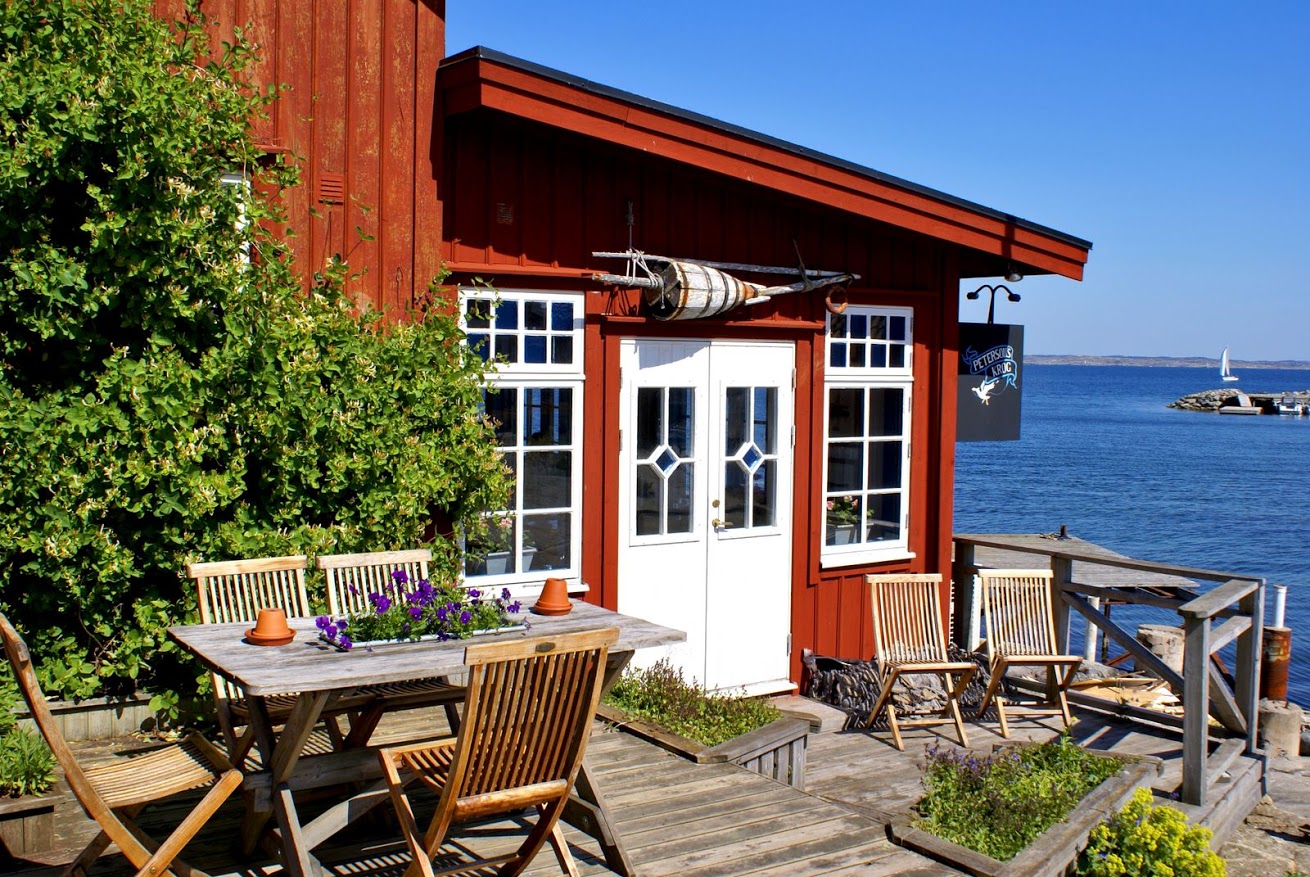 Peterson's Krog on Käringön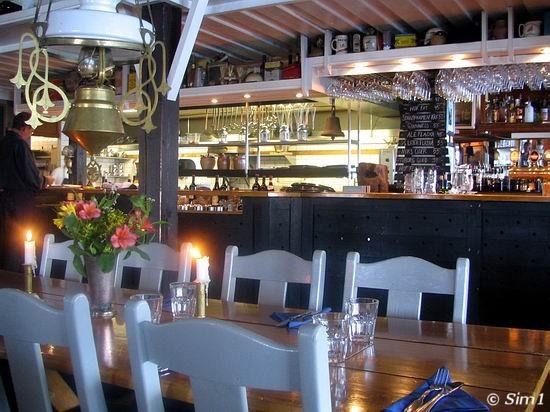 One of my favourite restaurants in Sweden is without a doubt Peterson's Krog. It's probably a combination of many factors that it has become a favourite of mine, one of them being the relaxed atmosphere with an elegant and at the same time cosy interior. No real dress code applies, at least not for lunch. The same relaxed atmosphere of the island seeps through into the restaurant. So as long as you are decently dressed, you seem more then welcome to come in.
Of course I should mention the good food, with a menu list that seems spot on for the location. So you can maybe guess that this means lots of delicious fish dishes! Nothing pretentious; just honest great tasting food!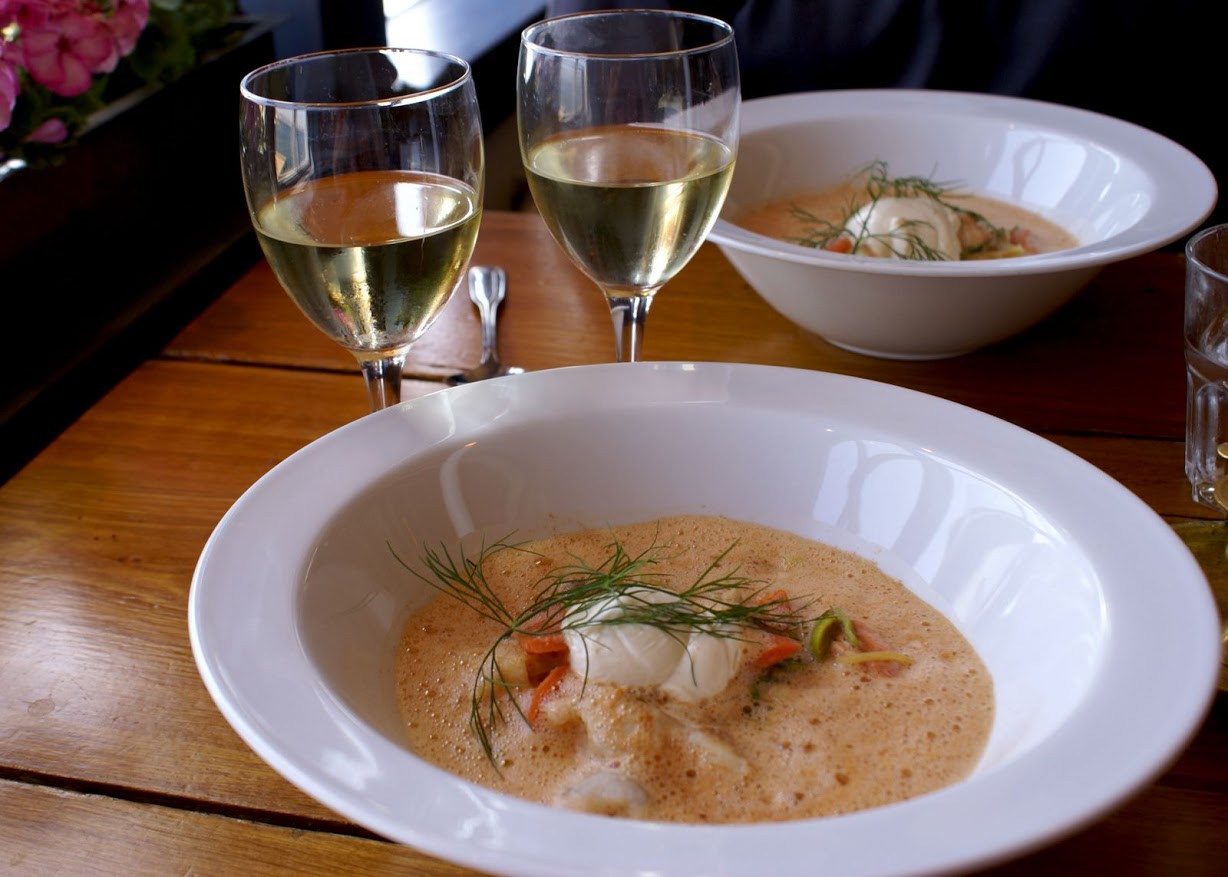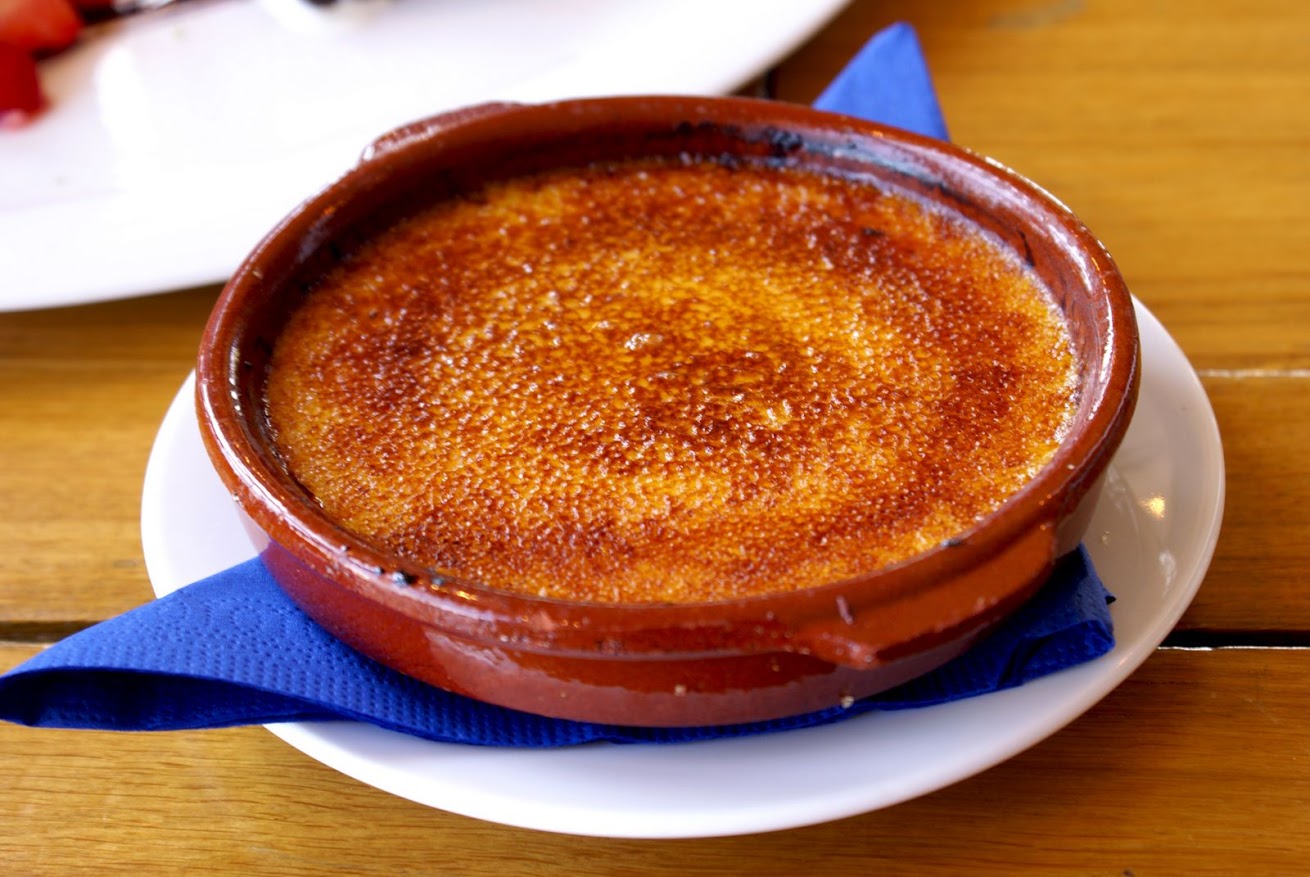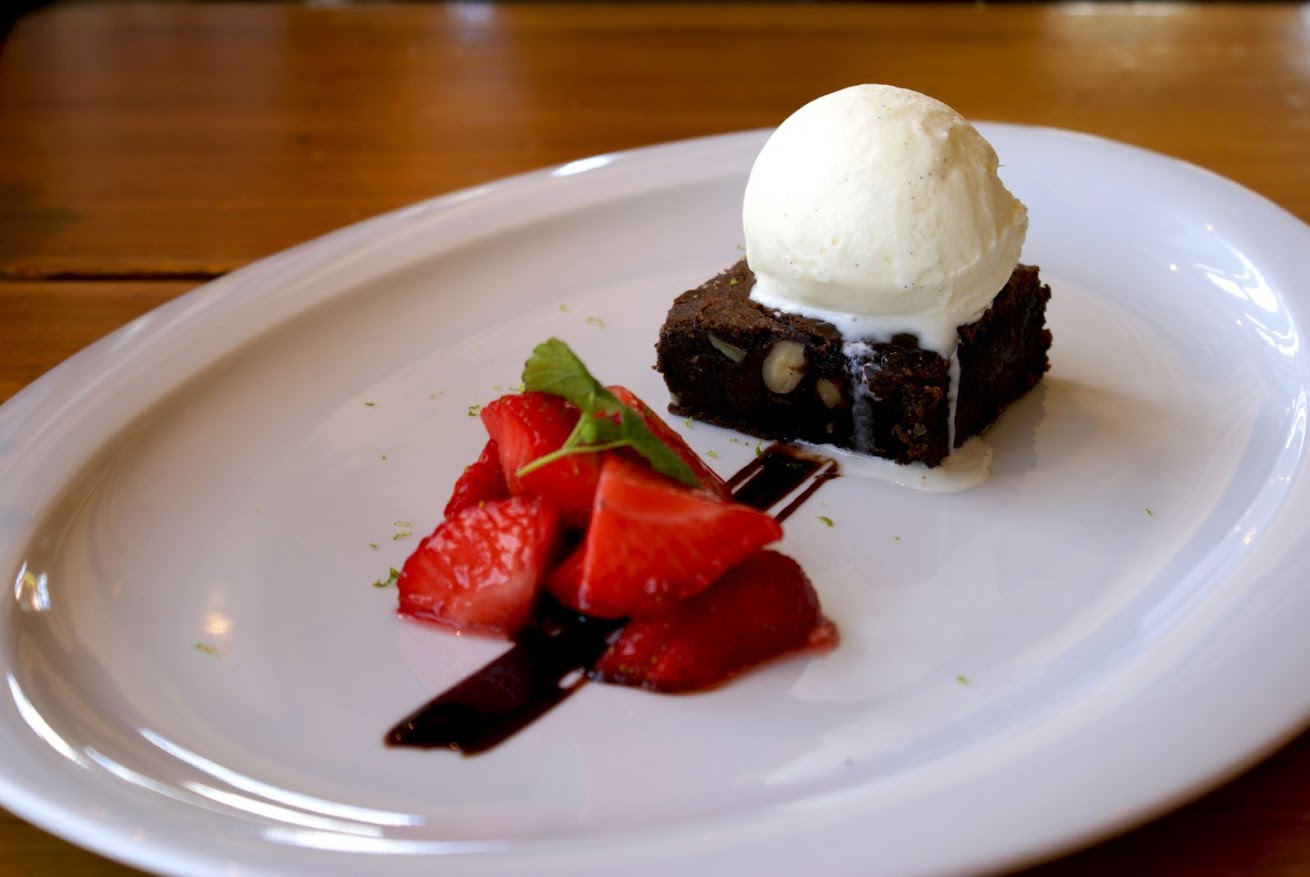 So let me give you a little taste of the menu at Peterson's Krog. During our latest visit we started off our lunch with a classical Swedish dish called "Toast Skagen". This is a delicious combination of shrimp and dill mayonnaise on a small piece of sautéd bread. It was served with some whitefish roe and a sprig of dill on top and some salad on the side. Together with a glass of South African dry white wine it was an excellent start to our meal. "Toast Skagen" is one of my absolute favourites among the traditional Swedish dishes. If you are in a nice restaurant and see this dish on the menu and I can really recommend to give it a try.
We continued on with my all-time favourite at Petersons Krog: their fish soup! I was keeping my fingers crossed that it would be on the menu again today (they have a daily menu, so you never know!), and luckily it was. So without hesitation I ordered it, and it was just as delcious as I remembered it to be.
As dessert Åke and I choose two different dishes, I went for the Crème brûlée while Åke opted for the Chocolate and Hazelnut Brownie. Both dishes were generous portions (like all their dishes seem to be) and nothing less than delicious! The Crème brûlée was one of the best I ever had, and still my eyes were a bit jealous when I saw the delicious looking dessert of Åke come in. A yummy looking brownie served with icecream on top and some super fresh and sweet strawberries on the side.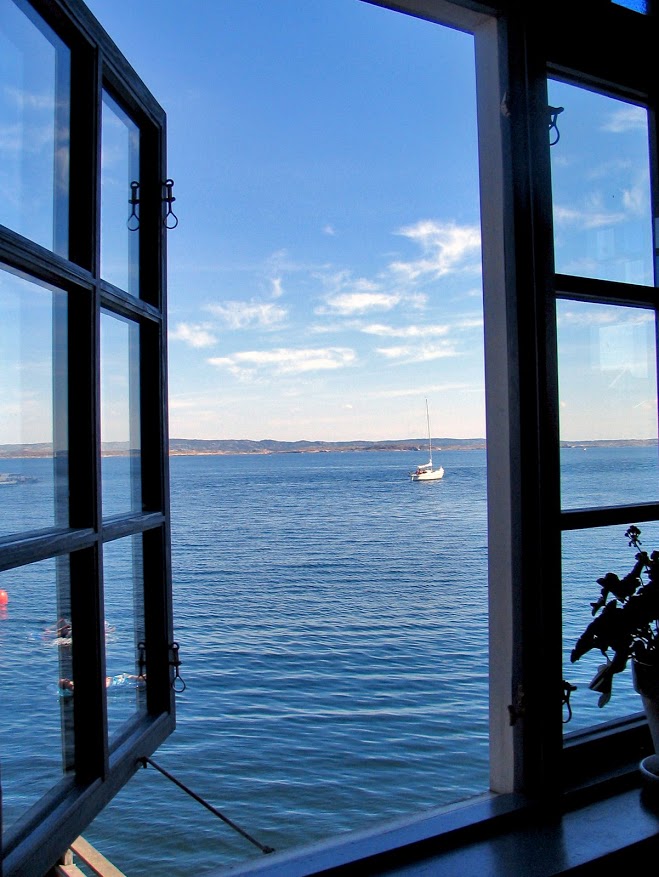 Another absolute plus is its gorgeous location, right at the water's edge. They have a terrace outside where you have wonderful views over the sea and the boat traffic coming and going towards the island. A lovely spot to enjoy your lunch on a sunny afternoon. Inside however you are protected from the sea breeze, but he views are just as gorgeous as on the terrace, so this has become my preferred place to sit.
Finally that the restaurant is located in one of my favourite areas of Sweden isn't a bad thing either. No need to say that I try to visit the restaurant every time our car heads towards the west coast! Tip: do try to make reservations in advance! This is a very popular restaurant, so we mostly try to call up front to book a table.
The opening hours vary very much depending on the time of the season. So do check out their opening hours before you go (see their website and choose "hours"), and otherwise give them a call to make a 100% sure that they are open.
The only real disadvantage is its remote location and maybe more so the ferry times to and from the island. Going here for lunch is no problem at all. Dinner however requires a bit more planning as the latest ferry goes around 8 o'clock back to the mainland and even worse, already at 6 o'clock during the weekends! So your only way out is to book accommodation on the island to enjoy a relaxed dinner at Peterson's or alternatively book a boat taxi back to the mainland.